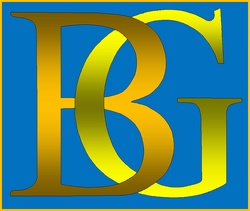 Blue and Gold Publishing
Selections for Discriminating Readers
---
NEW for 2020!


Blue and Gold is pleased to present SPACE: An Odyssey in Rhyme

Written in rhyming iambic heptameter, this 202,000-word verse-novel (630 pages) ranks as the longest epic poem in the history of American literature and introduces the rhyming verse-novel format to the Science Fiction genre as an epic poem placed in a not-so-distant future of interplanetary travel and human colonization and terraforming of Mars and other moons and asteroids..

Click the image for more information.

NEW for 2020!


A Hike On Mars and Other Rhymes

A collection of approximately 25 rhymes and rhyming short stories and photographs of varied topic that are sure to touch your heart and soothe your spirit.

Click the image for more information.

Castle's Keeper: A Song of Love and Justice is now in its second edition and was our premier offering. It stands as a shining example of the verse-novel genre and is destined to remain a bright oasis in the landscape of creative literature.

An action-packed and thoughtful story of romance, this 73,000-word verse novel (240 pages) is one of fine literature's smallest but oldest genres. Not just fine poetry, it is an engrossing tale of love, war and rebellion written in rhyme with rhythm and meter.

A rare and wonderful work! You won't want to put it down!

Click the image for more information.


14 Fourteeners: Selections in Iambic Heptameter

A collection of 14 rhymes of varied topic, all written in iambic heptameter (14 syllabic count) by American verse-novelist James T. Sapp.

Click the image for more information.
---
Inch by inch the mighty oak
Hour by hour the year
Bit by bit the website grows
To contact us click HERE
(Change AT to @)